Blogging: The adaptable medium
The Internet has certainly made great strides since those heady days of the "dot com boom;" so much so that today anyone who has writing ability, or aspirations of being a writer has probably already written a blog on the Web. This is because there are various types of blog software are simple to learn and easy to use; and this means that both the individual who is technically proficient, as well as the one who is technically challenged, can easily acquire a blog and write regularly.
For some individuals, blogs serve as projects about every day living, as they talk about their daily activities and make tributes to friends and family. Furthermore, blogs assume a profound meaning when written to compose and assemble political statements, endorse a product, provide information on research, and even offer tutorials. Chances are that any subject which is of interest to you has already been written about in a blog.
Modern-day blogs are now being written by musicians, politicians, sports figures, novelists, newscasters and actors, as well as other known figures. However, the kind of blog excitement (fever?) that existed at the onset of this newfound vocation has also raised its share of controversy. The fact that anyone can compose a blog post regarding any subject matter under the sun invites complaints about certain write-ups that are at issue. In many blogs people's names have been mentioned in not-so-flattering ways, and this is often the source of such consternation and threats of legal action.
It is therefore important to keep in mind that, although an individual may have the freedom and tools to write anything that interests him/her in a blog, it doesn't mean that s/he should not be responsible for the manner in which s/he put content in the public domain, expecially when that content includes information about others. In other words, bloggers should avoid making statements which can become controversial, unless those statements are fully sourced by other reputable media. So be prepared, and be very careful about the content provided in your blog.
Why people blog
Some folks blog for personal reasons which might include their acquaintances and relationships, while others blog as a hobby. An individual can write a blog about his/her daily activities, and about things related to his/her life as a way of telling family and friends certain things that s/he might not have been able to express verbally (in a face-to-face talk). Likewise, an individual may also write a blog just so s/he can express certain feelings about self, or about a certain subject matter that is of interest to him/her.
Other bloggers prefer to be more topical, in the sense that the blogs they maintain are committed to a specific topic, which could be as broad in range as it is different; and might be about computer hardware, religion or politics. These types of blogs are read frequently like magazines, and similar to print media they have a regular and devoted following.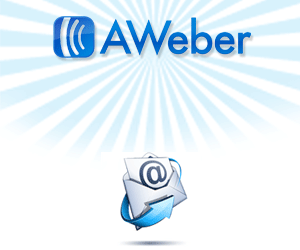 Then there are those who blog for profit by using their blogsite as a marketing tool. This category of bloggers might also include corporations, which also into blogging; and when these blogs are well written and implemented, they can be powerful instruments for business communications, thereby creating eagerness and anticipation about the their products and services they offer. The corporate blog have also been used as tool within the company to keep employees well informed about company issues and news.
The choice of software
A typical Web designer or software developer might get a chuckle at the notion of utilizing software developed by someone else. This is because most software developers, while knowledgeable in the field of digital technology and computer science, often adhere to the architecture and fundamentals of their own software platforms, especially when software features and platforms that a client may have differ greatly from ththat of the developer's. When it comes to a Weblog software, however, there is no reason for concern when using a package that is pre-written, as most packages were developed through years of study; not just shuffled together over a couple of days.
In addition, one may study a platform's feature set; but for a developer, it would take a lot of time and effort to write and compose from scratch, every single feature in the blog software packages of today. For most people, a blog is there for one main reason, and that is to publish or make known his/her literature and content that exist on the Web, which meanst that the blogger can spend more of his/her time creating and writing content, instead of coding, if s/he has the ability to code.
Hosted services
Finding a Web hosting service for a blog is perhaps one of the easiest and most affordable (many are free) of all the tasks a blogger might do when s/he decides to start broadcasting on the Web; so not having web host to provide space for your blog should not be a deterent to blogging. In fact some of the services that s/he might consider looking into, are Web hosts that include Blogger, TypePad, Live Journal, and WordPress (the hosted version) in their hosting packages.
These services are operated or handled for an individual, so there is no need for a new blogger to concern him/herself one about technical upkeep of the blog; instead, s/he can concentrate on the blog's appearance and content. In just minutes, after signing up for a hosting account, the blogger can actually start his/her own blog. Many of those services, such as blogger, are offered free, except TypePad, which charges a minimal amount for monthly service fee.
Self-hosted services
When a blogger has Web hosting on hand, or is eager to buy hosting, in which s/he feels that the advantage will prevail over the problems of keeping up his/her own blog connection and installation, then s/he may want to consider a package that is self-hosted. These platforms include Movable Type, Textpattern and WordPress ("5 minute installation").
Other hosting companies did construct processes of making installation easier, by permitting installation with just a click from a control panel that is browser-based. It is important that a blogger checks with the hosting company so that s/he can determine whether or not this function is offered. Similar to hosted services, some self hosted packages are made available either for free or for a small fee which is dependent on the type of package that a blogger chooses, as well as the basis upon which s/he is using it.