Perspectives
Few us will deny that viewing things from different perspectives can be truly fascinating. This is true because of the fact that we often discover new things simply by looking at a familiar object from different angles, or focusing on different areas of that object, which might explain why the picture-taking method
known as macro digital photography has aroused the fascination of many photography enthusiast (amateur and professional as well as hobbyist) and held such fascination for a long time.
Macro photography, which is also referred to as photomacrography, macrography, and in some cases have also been identified as macrophotography, is an approach used to produce extreme close-up photographs, primarily of very small subjects, the size of which is seen as greater than life size in the resulting photograph. This method is greatly enhanced due to advances in sensor technology, making today's small-sensor digital cameras
equivalent to the macro capabilities of a DSLR with a "true" macro lens, despite having a lower reproduction ratio, except that macro photography is now more widely accessible at a much lower cost. "In the digital age, a "true" macro photograph can be more practically defined as a photograph with a vertical subject height of 24 mm or less."
That having been said, many photography enthusiast, as well as observers of their work, view macro digital photography
as an art, and there is certainly no argument with that viewpoint; because it takes the genius of an artist to take an ordinary and, some will say, uninteresting thing and turn it into something that just captures an aspect of life; and isn't that fundamentally what art really is? Answers to this question will vary, depending on who is providing them, but while no art ever claimed to contain all the truths of life, it is seen as a reflection of the world through the artist's eyes, so that when a piece of art such as macro digital photography is beheld by different viewers they get to share the perspective of each other and that can be a very powerful connection.
Skills
Another thing about macro digital photography which should be pointed out here is the fact that it is not easy to use without the user's incorporation of several factors when attempting to produce great photographs
. You might ask, what are those factors?
1) Skills – Do you actually have the skills necessary for the proper utilization of macro digital photography? Do you have the eye for beauty that would be appreciated by people who view your photographs
? Those are just two areas of skill a macro digital photographer should have, but there are certainly not all s/he will need. A macro digital photographer also needs to have a steady hand, since even barely noticeable movements of the hand(s) can ruin the picture when engaged in macro digital photography.
You, as a macro digital photographer
, need to have certain skills to use a camera properly. Those skills include your ability to adjust the camera in order to take pictures that you truly want to appear; and although you can actually edit a macro digital photograph using your computer, it certainly seems counter productive to create such extra work for yourself when there is a better way available. Of course, there will be some individuals who naturally (innately?) possess these skills, but even in those cases, it is still important to hone these skills by taking classes or attending workshops. Remember that macro digital photography is all about showing things in different ways, and because of this you must be willing to accept the fact that other people may see your work differently from the way you see it; because fresh eye never hurts.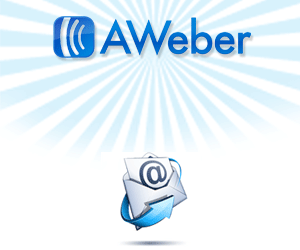 Equipment
2) Equipment – You also need the proper tools and equipment
in order to properly and appropriately express yourself in this field based on the talent you possess; because the proper tools can go a long way in helping you accomplish your photographic goals, including the effect and/or message you want to convey. Remember that although there are tools today that purported to be usable for any type of photography, it is of the utmost importance that you search for, and find equipment that is specially made for macro digital photography, since the right equipment can definitely bring out the best in your skills.
The right equipment is essential because macro digital photography requires a lot of work to be done if it is expected to be perfect or as close to perfection as circumstances, skill and subject will allow. If you have the right tools for macro digital photography, you will be able to achieve your goals and show your pictures the way you want them
to be seen.
Subjects
3) Subject -– Everything is interesting when viewed from different perspectives; and while some subjects may appear more interesting than others, when you choose the otherwise "uninteresting" group as subjects of macro digital photography
, they manage to amaze you with the amount of things you do not know about them. It is therefore in view of the hidden values of macro digital photography subjects, and the knowledge that this medium can be worlds beyond what you can see with the naked eye that you should choose your subjects wisely. Macro digital photography reinforces the old adage that "there is more to it than meets the eye."