The blog defined
For many years, blogs (weblogs) were defined as text-based websites that kept records of days, similar to a captain's log on a sailing ship. However, this started to change as the group of people who kept blogs became more diverse. The more bloggers began to explore the limits of their medium and of the technology that made it possible, the more the boundaries of what could be called a "blog" expanded. That having been said, the definition of blogging is something which has been very much in flux for many years, as new technologies that appeared on a seemingly daily basis, redefined what a blog was, what a blog could be, and what a blog should be capable of doing.
Blogging has evolved, taking with it the manner in which it is defined, but among the most challenging types of blogs to have emerged is the corporate blog which, for a significant period of time, struggled to gain legitimacy and acceptance in the blogosphere. In recent years however, corporate blogging has become more mainstream and has gained prominence in an otherwise individual-based medium which often has more to do with the day-to-day activities and personal experiences of an individual blogger than with a cold, "it's only business" approach of the corporate entity; but there is little doubt that corporate blogging is here to stay, as we will discuss further in the following paragraphs.
Corporate blogging, once considered a controversial marketing tool that might have created more problems than solutions, has turned out to be the kind of advertising strategy with which businesses can derive maximum benefits from their Web marketing efforts. The most practical description of corporate blogging, as indicated in the Brafton website article titled, Corporate Blogging, "is the practice of creating content that addresses industry updates, expert tips or best practices and company news from the perspective of a brand." The article goes on to say that Corporate Blogging "is used by businesses of all sizes as a means of content marketing."
The corporate blog
In view of the percieved benefits promised by this method of Web marketing, many corporations, companies and other businesses that were in search of ways to capitalize on the blogging trend, made a calculated determination that a great way to ride the blogging wave is to keep a blog on their corporate website. These unique blogs are often created to appeal to a particular demographic that the company needs to attract; and content published to such blogs may at times have quite a lot to do with activities of the corporation, while at other times, it may have very little to do with the company itself.
A corporate blog will often focus on the kinds of content likely to attract a desired type of Web surfer even if that content is not related to the product or service provided by the company itself, because there are other benefits (advantages?) that can be gained. Such advantages might include, boosting the business' web presence, which can be derived through one or more of the following coveted features:
SEO (Search Engine Optimization);
Visitor Engagement;
Brand Awareness;
Conversions;
Thought Leadership;
Lead Generation
Some bloggers feel that corporate blogging is a kind of validation for the blogging movement, and shows that this exciting new medium has really infiltrated the mainstream, while other bloggers consider the kind of viral marketing that corporate blogs practice to be unethical or distasteful. In any case, having watched the evolution of corporate blogs and whether how survived and proliferated the Web, instead of succumbing to failure, neglect and extinction served as some interesting and insightful lessons into the habits, preferences and spending disciplines of the modern-day consumer.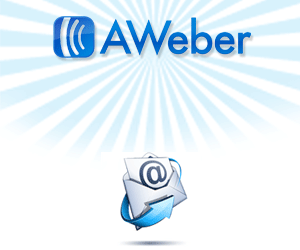 A constantly changing blog
As enhancements to the growth and expansion of today's blogging, there is an abundance of new blog types which include photo blogs, as well as video blogs; and mobile blogging devices may well change the definition of blogging entirely by making it possible for bloggers to create new kinds of posts. And as more companies hire writers to keep blogs with the sole purpose of creating a positive buzz about their brand, bloggers across the globe will debate about whether these manufactured blogs are really worthy of the name. But between all of these different forces that are constantly expanding and reshaping the blogosphere, it is difficult to imagine that the definition of what is, and is not a blog, will ever remain fixed for very long.